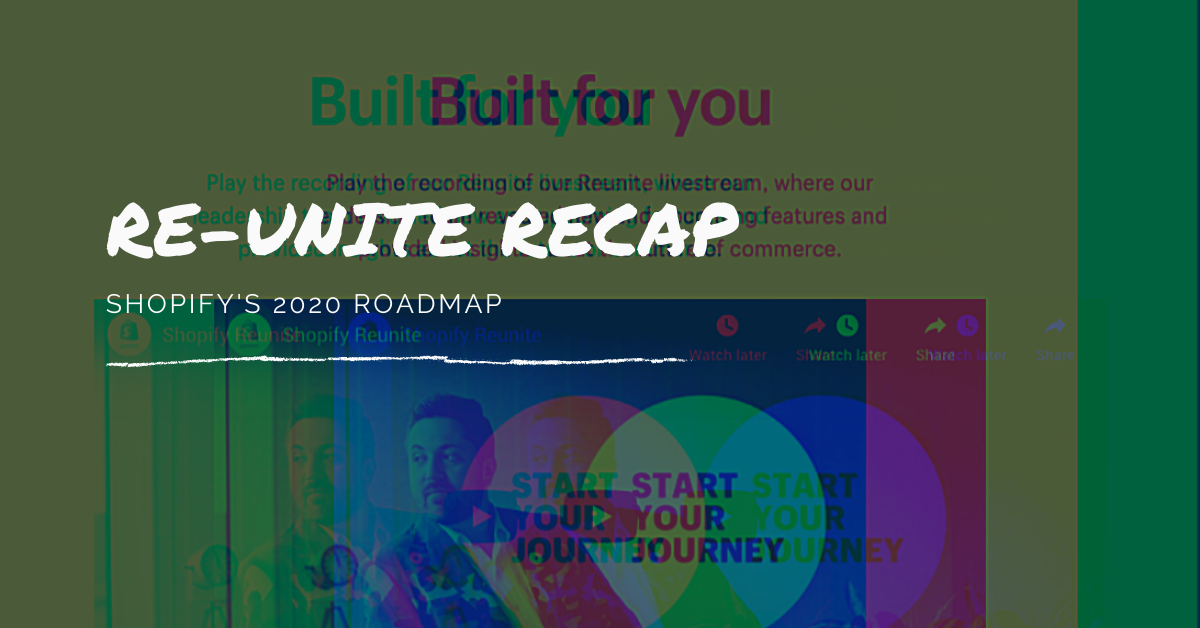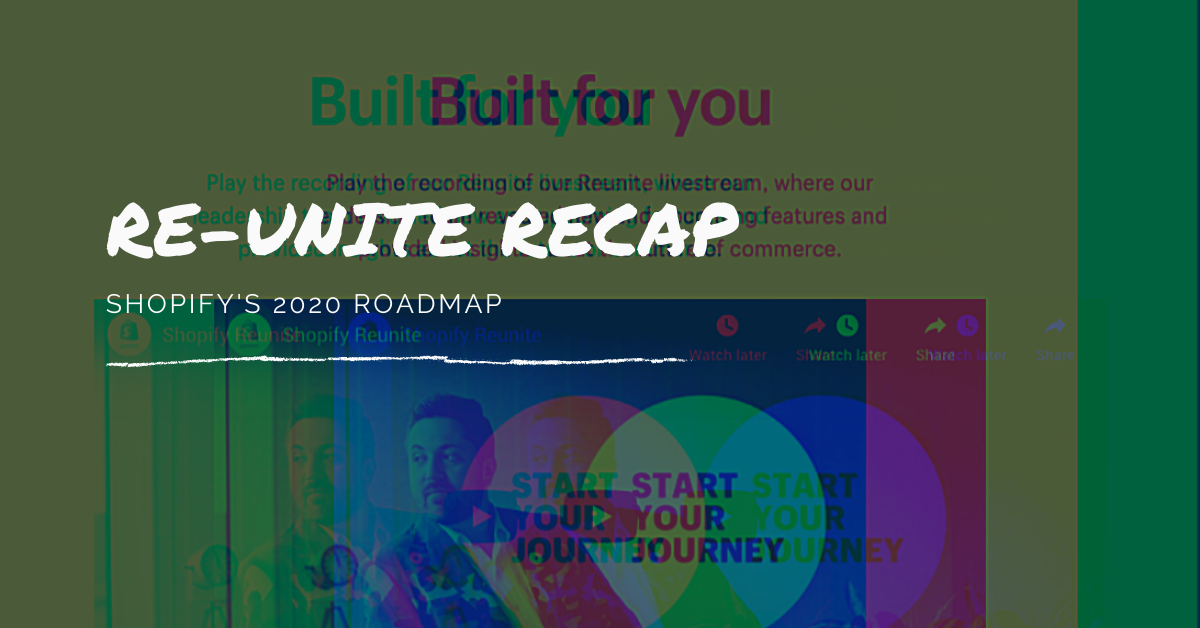 Shopify Re-Unite keynote wrapped up this morning. In it, Shopify's leadership team revealed new and upcoming features. I took notes.
Here are the big announcements:
Installment payments coming to Shopify Pay later this year. (works like Affirm/Klarna/Sezzle.)
Product States: Instead of just published/unpublished, there are now Draft and Archive status.
Sounded like Sections Everywhere just got reannounced. Independent sections in all templates. Sections Everywhere is currently in Partner Beta
Shopify Fulfillment Network no longer in beta. Also, its staffed by robot utility carts.
Shopify Email has been used to send 30 million emails since its surprise launch two months ago.
SHOPIFY BALANCE will let you pay bills, track expenses, and get funding from your Shopify admin. Shopify is your new bank. No fees, no minimums, and you get a Shopify ATM card.
Several new features coming to Shopify and POS to support curbside delivery, tipping, etc.
New Order Index page makes managing orders easier. Rolling out now.
Performance Dashboard will show you how fast (or slow) your store is over time so that you can identify issues detrimental to performance.
Product pages now support "Page activity," you can see who else is working on the same product as you and avoid losing work. Coming to other areas later.
New storefront renderer decrease time to first byte, making your site more performant with no extra effort
Cross-Border Domains, coming later this year, will allow currency and language switching based using multiple domain for a single store
This is a partial list, and timelines are subject change. Some features are rolling out now, others we won't see until next year. Keep an eye out in your Shopify dashboard, the Shopify newsletter, and the Shopify blog for announcements as new features roll out.
Not sure what all this means? We discussed it in-depth on The Unofficial Shopify Podcast.