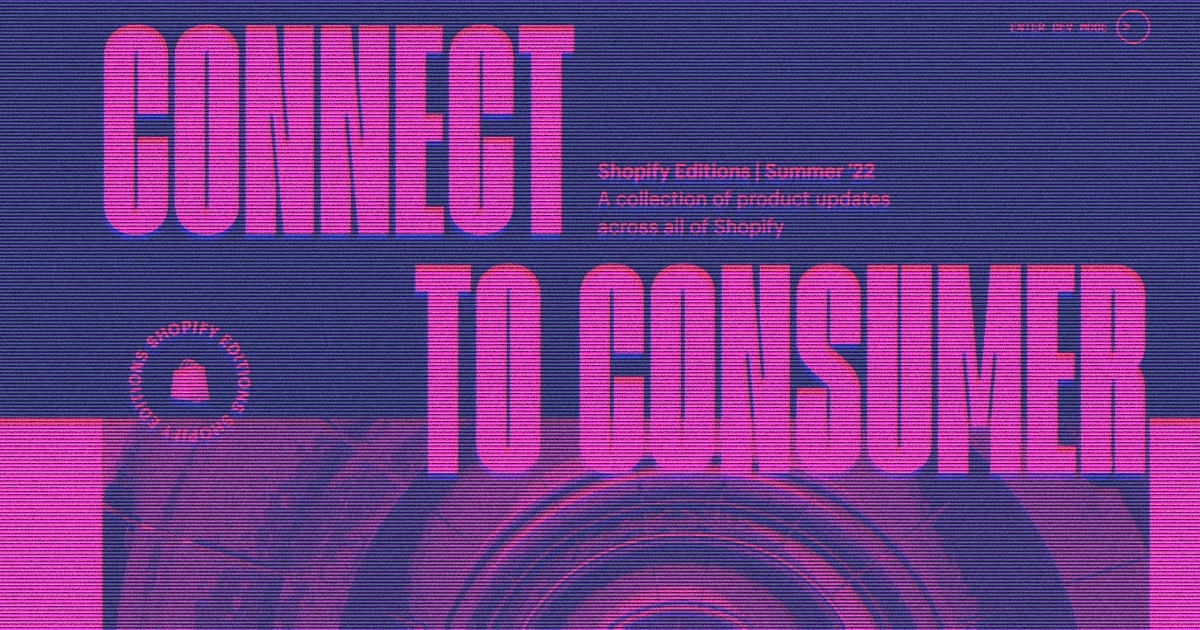 Move over Unite, the big announcements are now happening twice a year with Shopify Editions, Shopify's new semi-annual showcase.
CEO Tobi says,
"With Shopify Editions, we're sharing our big bets and latest innovations in commerce so that those ambitious enough to try their hand at entrepreneurship can start and scale faster than ever before."
hell yea, show me what you got, TL!!
The theme of this first Editions is speed of innovation. Let's dive into the three announcements I'm excited about...
B2B: New Whole Experience on Plus
We're starting off with a Plus-exclusive feature, but one that's going to be very Welcome by existing Plus merchants and those looking for an excuse to upgrade… a revamped wholesale experience.
We've set up wholesale solutions dozens of times, and this sounds like the wholesale channel we wished we had. Native support for net terms, company profiles with different payment terms, self-serve portal, etc. We haven't tried this one ourselves yet, but it could be a killer feature for Plus worth upgrading for.
Announcement | Learn More | Read the Blog
(We heard there are other big new Plus changes in the works, maybe we'll see those at the next Editions.)
Shopify Functions: Long-term game-changer
Shopify Functions is new, technical, and going to be a little tough to conceptualize at first. Functions will allow developers to "extend or replace native Shopify server-side business logic to meet the unique business needs of our merchants."
Available to all merchants, Functions are "...deployed with an app, and configured directly in the admin." Long term, Functions has massive potential. It opens up a development path on Shopify that makes the platform extensible. A lot of kludgey apps may get replaced by more performant Shopify Functions.
Functions feels to me like a grown-up version of Script Editor. We use Script Editor several times a week to solve bespoke checkout-related issues for clients without apps or hacky workarounds. If Functions brings that same energy to more of Shopify, then the future is looking pretty bright.
Announcement | Learn More | There's a Discord too.
Discount Combinations
*"Finally–now you can combine discounts on the same order..."
No more Script Editor or app workarounds either. Y'all can quit asking me about this one. 😅
As one commenter in our Facebook group wrote, "Multiple automatic discounts at one time, praise the lord!!"
*This feature will be rolling out to all merchants over the next few weeks.
Plus 100+ more feature and updates
Editions is everything new year-to-date, today, and launching the next several weeks. There's a lot to unpack.
Check it out: shopify.com/editions/summer2022
We'll discuss it on an upcoming podcast episode too.
huzzah!
-k.