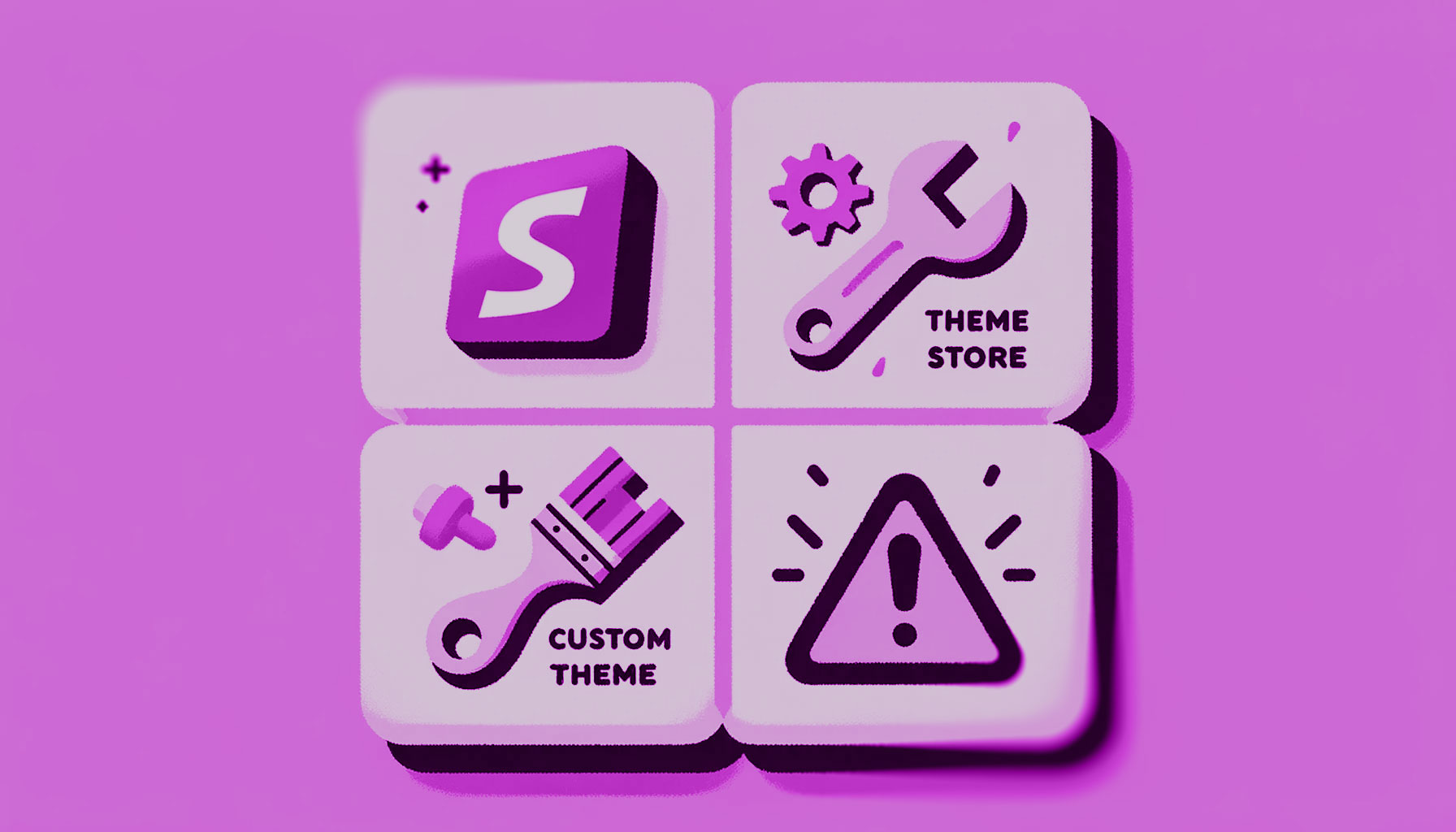 Shopify Themes: Your Online Store's Fashion Statement
When chatting with potential clients about their Shopify store's theme, the choices can get a bit muddled. Custom themes, premium themes with added tweaks, no-code setups, and where to actually get a theme—all of these options can leave folks scratching their heads. The term 'custom' alone often carries its own set of preconceptions. That's when Anne Thomas, a theme developer on our team, swooped in with her clever suit analogy, which she originally shared in a Shopify Meetup presentation.
Choosing a Shopify theme is like picking an outfit for your online store. It dictates how your store looks and feels to your customers. Let's explore the options you have.
Theme Store
These are themes available directly from Shopify's Theme Store. They're like buying a trusted, well-reviewed brand item from a department store.
Pros:
High quality and regularly updated
Supported by Shopify
Optimized for conversions
Extra templates in premium themes
Great value
Free unlimited trials
Cons:
Can look similar to other stores
May contain unused code
Many settings can be overwhelming
Updates may not work with some apps
Theme with Tweaks
This is like buying a nice outfit off the rack, then getting it tailored for better fit. You start with a free or premium theme, then customize it with code.
Pros:
More custom design
Can update if code is documented
Optimized code improves performance
Can replace apps with built-in features
Cons:
Too many tweaks can cause issues
Changes must be documented
Some areas are difficult to customize
Custom Theme
A custom theme is like having a bespoke outfit tailor-made just for you. It's built from scratch based on your needs and vision.
Pros:
Excellent performance
Completely unique design
No unnecessary code
No limits beyond time and budget
Cons:
Higher initial cost
Requires ongoing maintenance
Dependent on developers' skills
Third Party Marketplaces
In my view, these are the fast fashion of themes - may look stylish but quality is questionable. After bad experiences with marketplace themes, we avoid these inexpensive but often inferior options. There may be some gems, but it's not worth the risk.
Outfit Analogy Recap
Bespoke outfit = Custom Theme
Basic off the rack = Free Theme
Pricier off the rack, altered = Premium Theme
Tailored off the rack = Theme with Tweaks
Cheap, questionable quality = Third Party Marketplaces